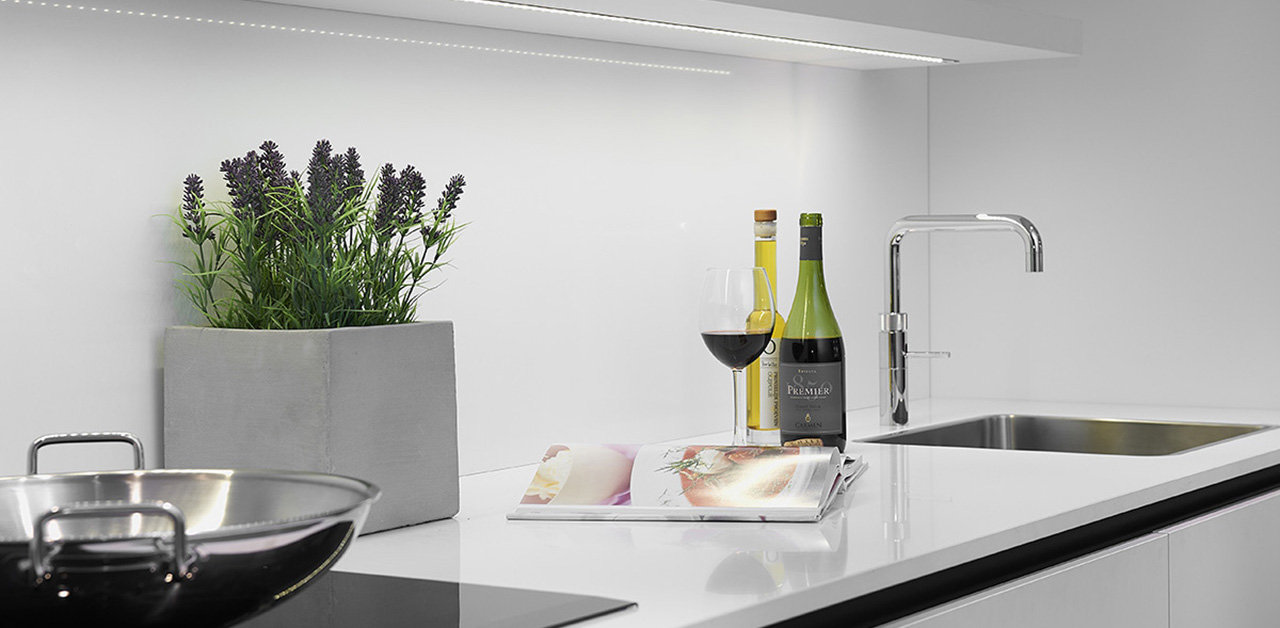 Cosmostone Venturo Bianco Glans (composiet): Solid 20mm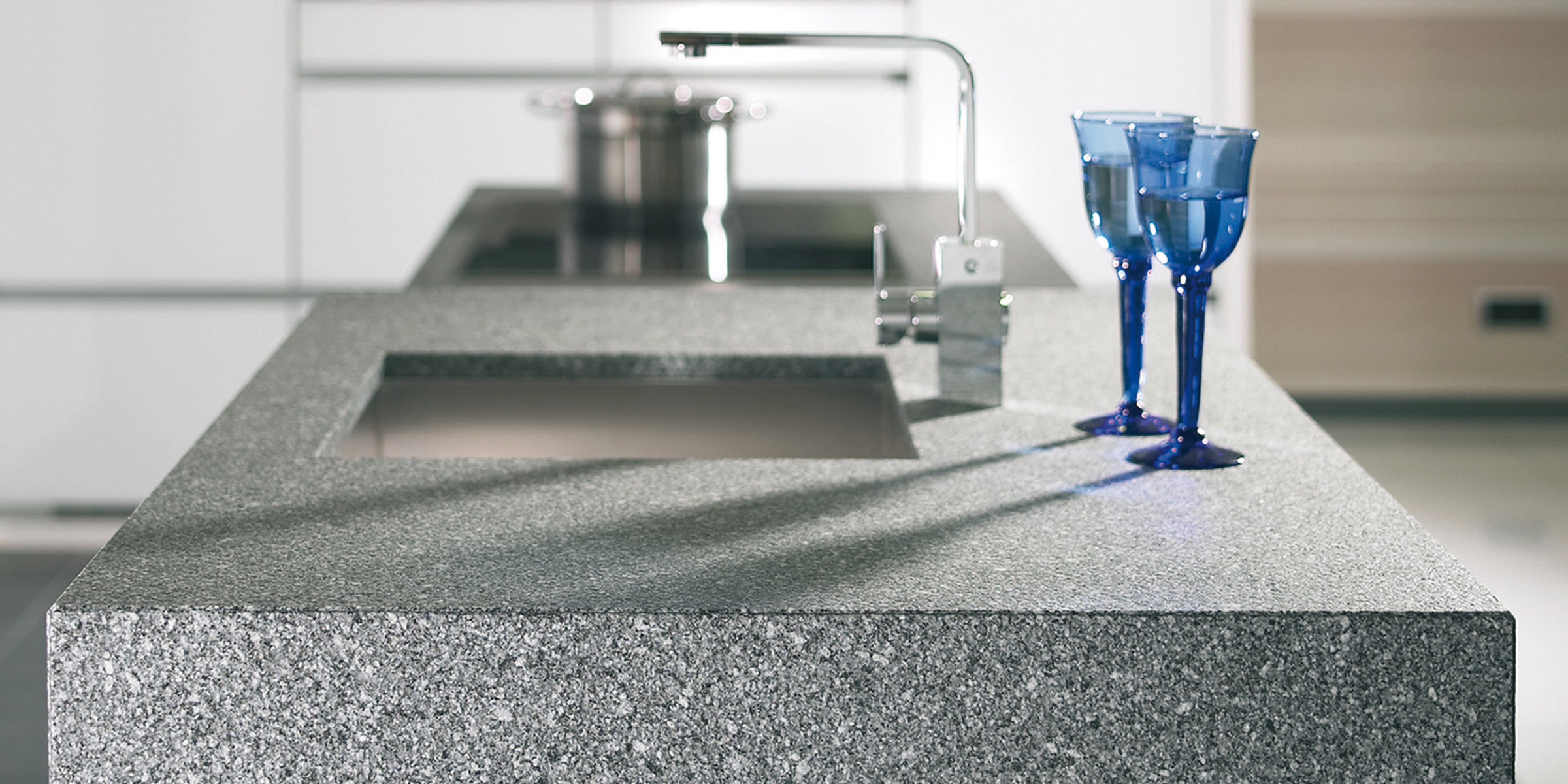 Cosmostone Iceberg Anticato (composiet) : a rugged structure.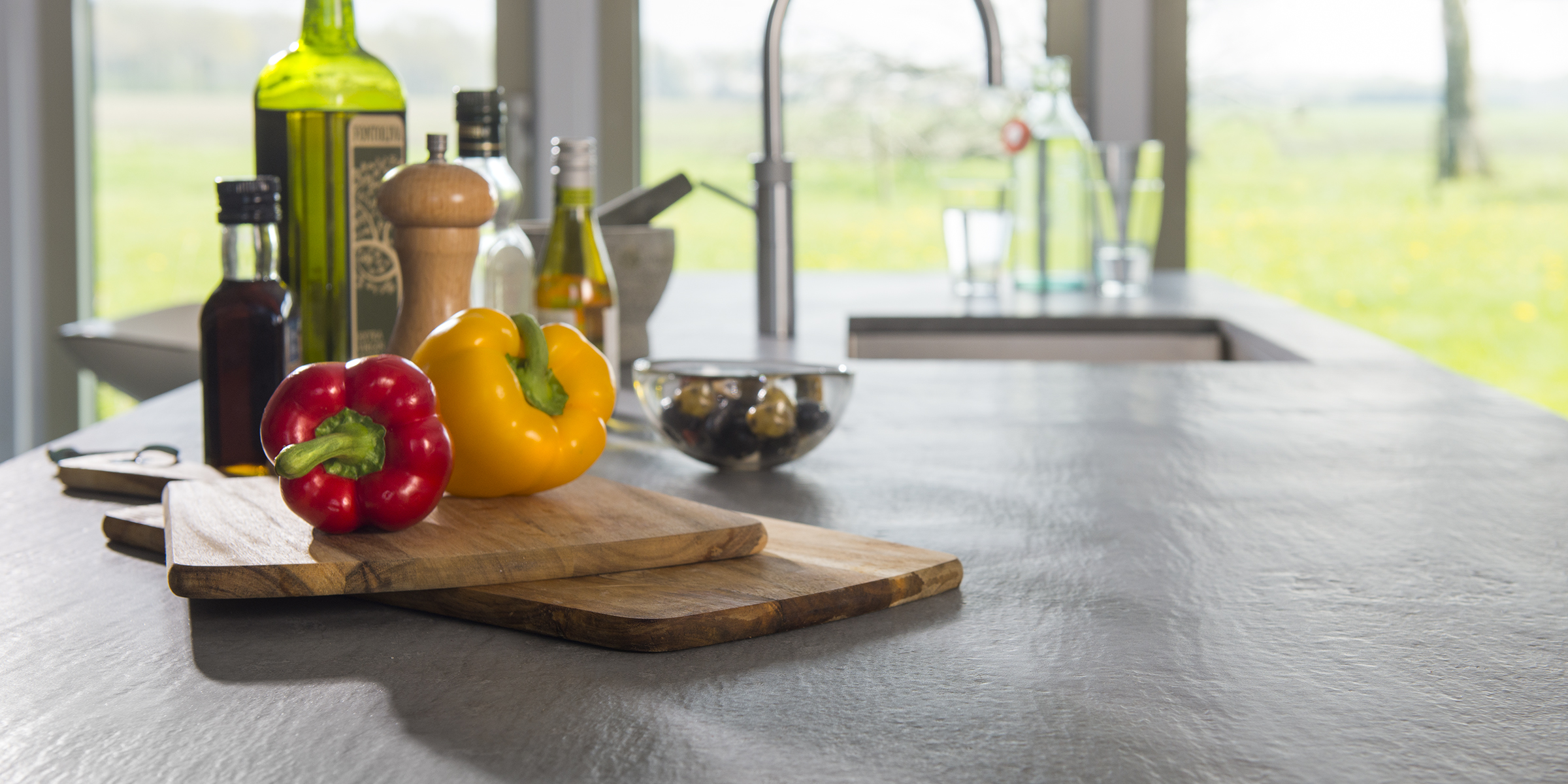 Cosmostone (composite) is available in many colours. From bright white, and natural hues such as brown and grey, to deepest black.
Composite is stunning and extremely durable. Composite kitchen worktops are mainly made from natural materials. However, it is manufactured by machines. So, consistent in its colour and structure. The kitchen worktops have a sealed surface. This means there is almost no opportunity for water or other liquids to penetrate into the surface. Kemie offers a great range of colours and finishes as part of its Cosmostone and Silestone collections. There are honed or polished finished, but Kemie also offers the colours in the rugged 'anticato', gently brushed 'letano' or 'suede'. Finishes that enhance the ambiance of the colour.
Kemie can supply a comprehensive maintenance kit for any worktop, with usage advice and maintenance products. More information about Cosmostone maintenance is available in the PDF file below.