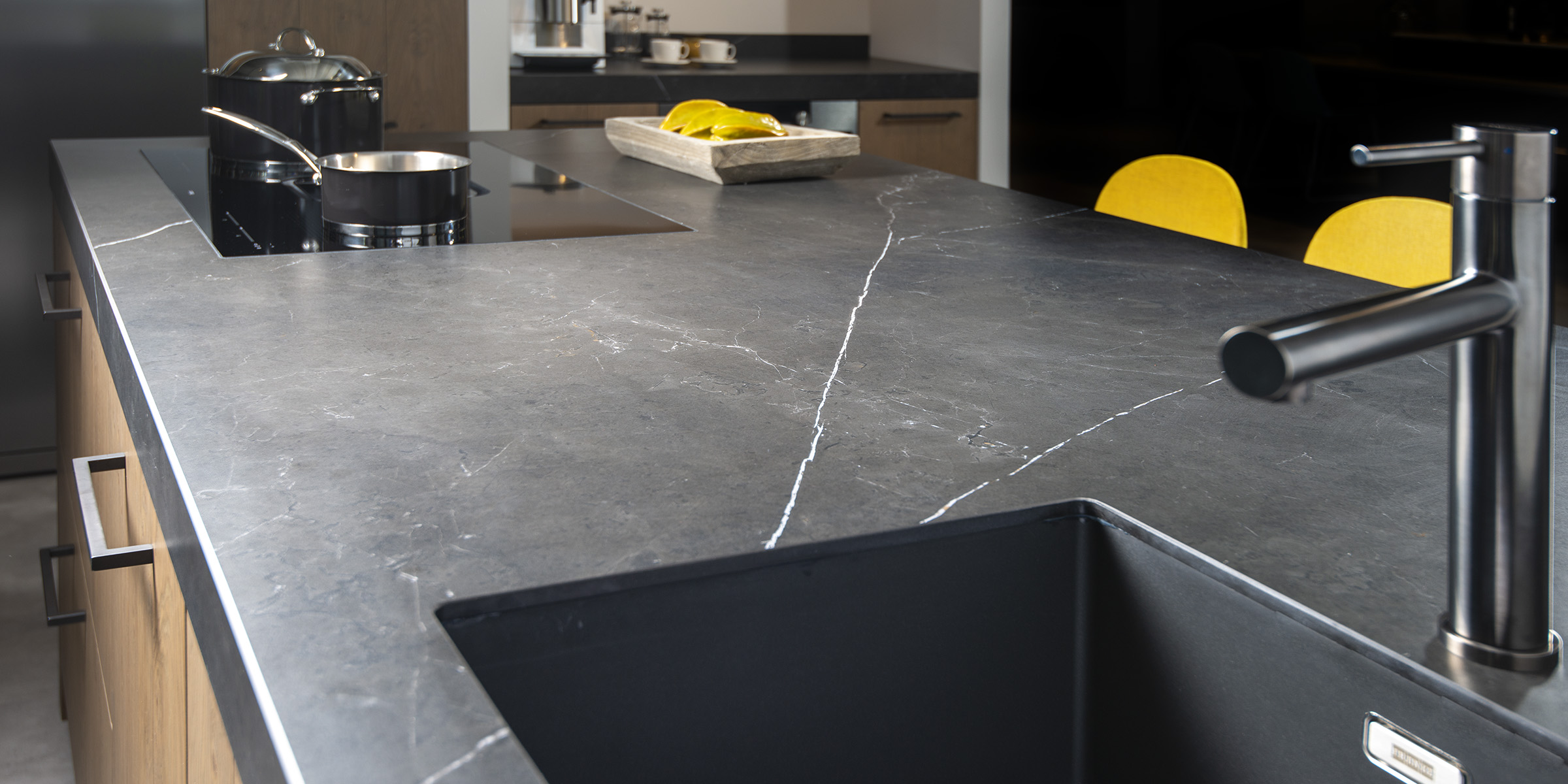 The kitchen is built using only Ceramistone (ceramic) Oxide Grigio, in combination with a stainless steel sink unit.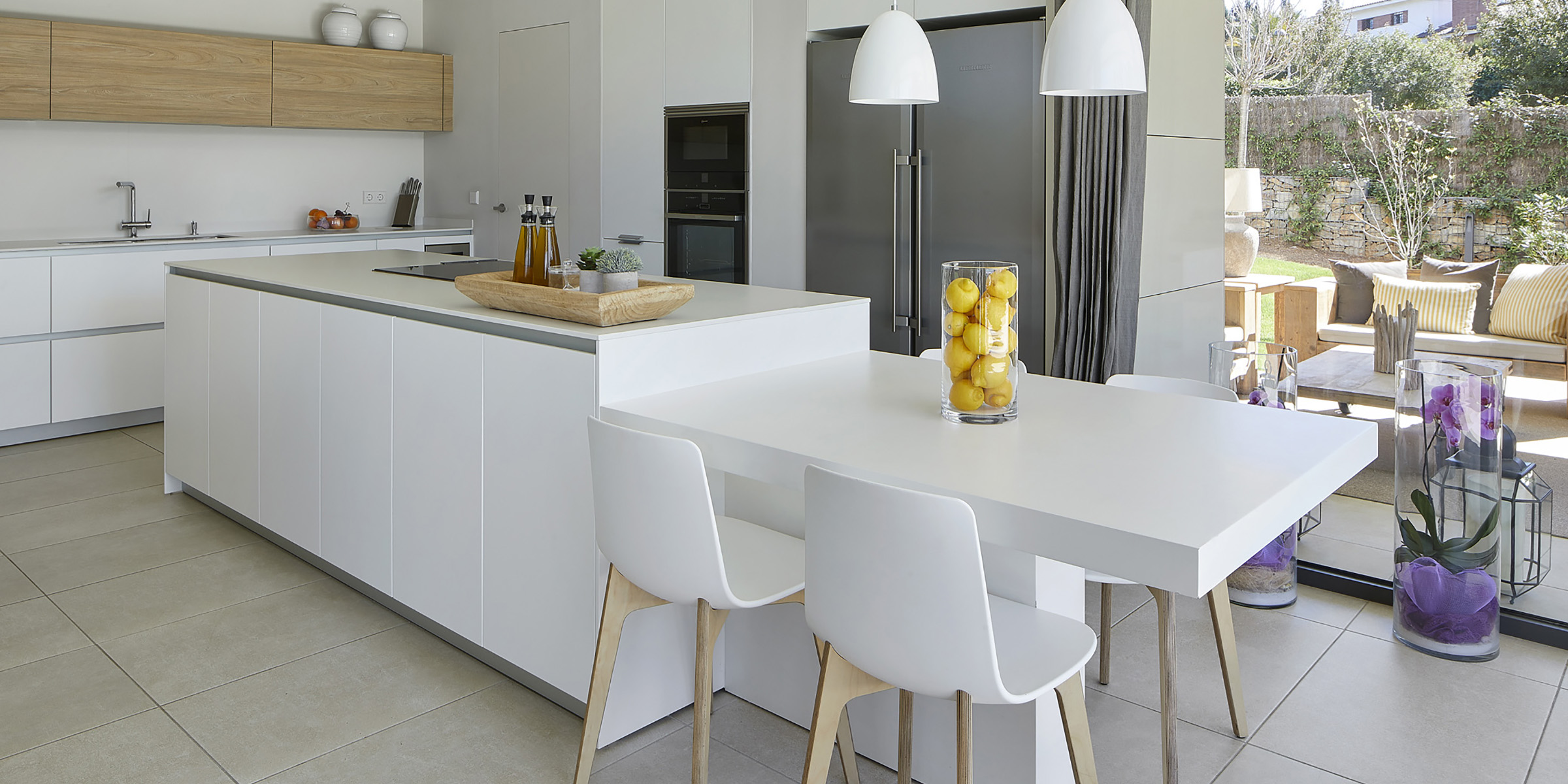 Fronts and worktops made from Ceramistone (ceramic) Oxide Nero.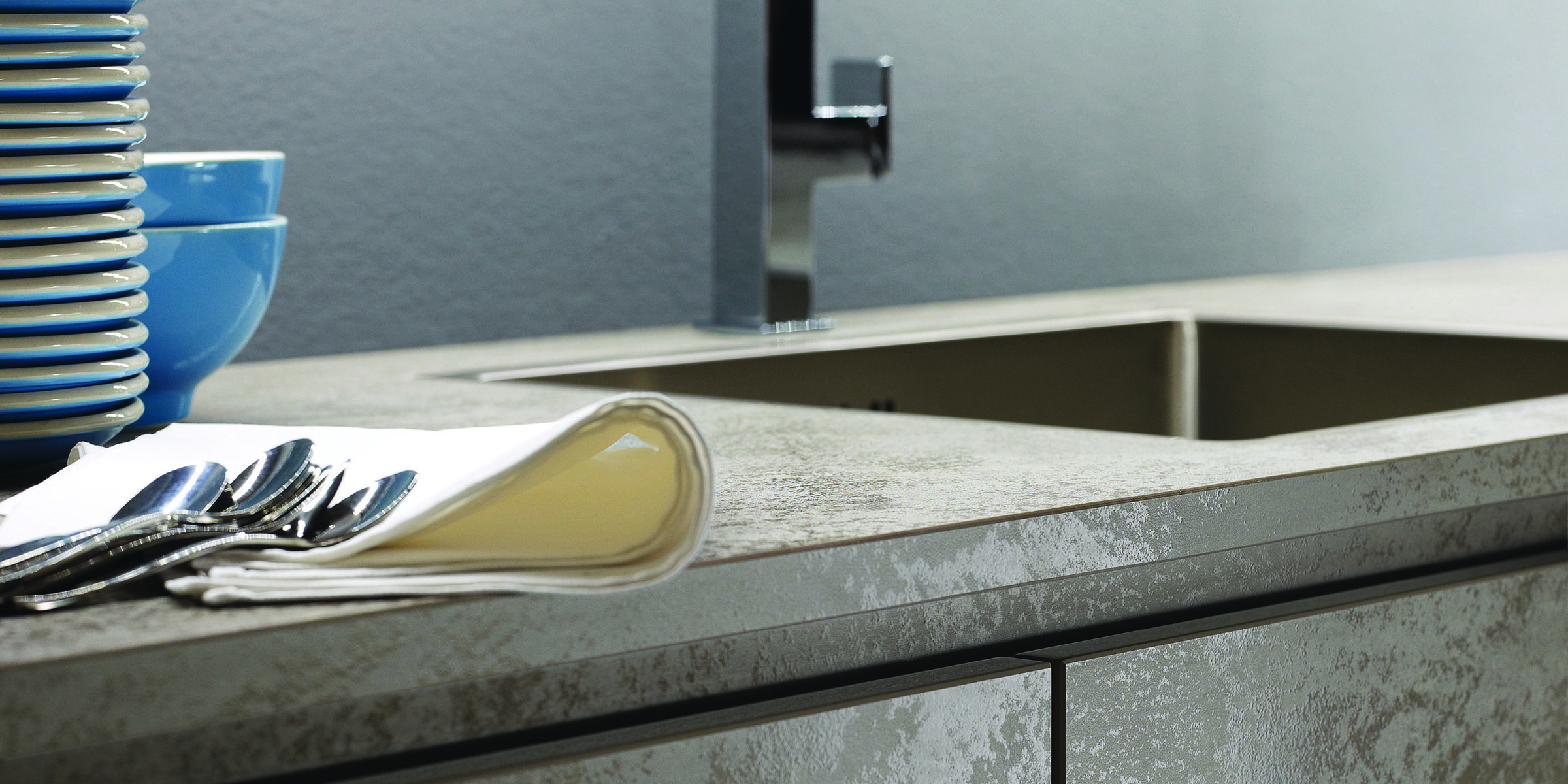 Ceramistone (ceramic) is extremely heat-resistant. A hot pan on the worktop, lost in thought about making Crème Brûlée. No problem!
Ceramic: the possibilities are endless
If you are looking for a product that is maintenance free, take a look at Ceramistone or Neolith. These worktops are made from natural materials, the main component being clay. The worktops are easy to clean and 100% resistant to stains, thanks to the fully sealed structure. It is impossible for grease or colourants to seep into the material. Perfect for use in kitchen designs. Exceptional bespoke solutions, such as stunning sink units, sloping draining boards with drain grooves and rounded worktops are created with precision and expertise. What's more, our service is exceptional too. We envelop the delivery and use of our worktops in ongoing measuring and repair services. In short, Kemie provides a worry-free experience. Our extensive range features several Kemie Specials. Unique and exclusive colours and designs. There are matt or gloss finishes, or colours that have a hammered or river-washed finish. Finishes that enhance the ambiance of the colour.
Kemie can supply a comprehensive maintenance kit for any worktop, with usage advice and maintenance products. More information about Ceramistone maintenance is available in the PDF file below.
Interested in our
products

?